Detection Technology Is an International Supplier

<![if !supportLineBreakNewLine]>
<![endif]>
5485C Model Displacement Velocity Sensor
<![if !vml]><![endif]>

<![if !vml]><![endif]>

Price: $646.99

Product ID : 5485C

Manufacturer: Metrix Instrument Company

Weight: 1.00 lbs

digg

Fixed Cable Versions

<![if !vml]><![endif]>

Fixed Cable Length (in whole Feet)

<![if !vml]><![endif]>

Quantity

<![if !vml]><![endif]>

<![if !vml]><![endif]>
By employing a zero friction coil suspension, these sensors provide accurate, repeatable vibration measurements over wide ranges of amplitude and frequency. They are constructed for continuous operation at elevated temperatures. The coil bobbin is suspended by two non-twisting, circular spider springs that provide a clean frequency response. Damping is electromagnetic and purely viscous. No friction prone air damping is employed. This allows the detection of small vibrations at low frequencies.

Available with fixed armored cable or 2-pin connector (requires mating Model 4850-XXX cable), the sealed stainless steel case and rugged internals insure durability in the most hostile environments.

5485 is UL intrinsically safe for Class 1, Grps A-D, Div. 1; Non-incendive for: Class 1, Grps. A-D, CSA Explosion-proof for: Class 1, Grps A-d, Div. 1; IEC intrinsicaly safe for: EEx ia IIC T6 Tamp: -54ΊC to 37ΊC.
<![if !vml]>
<![endif]> R150 Level Sensor
<![if !vml]> <![endif]>
NR150 Level Sensor
<![if !vml]>
<![endif]>The NR150 is suitable for liquids with low relative dielectric constant εr (e. g. oil). With MIN/MAX selector switch. The functions for MIN or MAX monitoring as well as other properties (output signal LSS or HSS, response delay etc.) are factory pre-set. The switch point is adjustable by means of a teach-in momentary switch.
Back to Level Sensor List
Price: $50.00
<![if !vml]>
<![endif]>  Fire Alarm Equipment
<![if !vml]>
<![endif]>
Part Number: 801373 – Conventional Multi sensor Detector
Price: 9.5€
<![if !vml]>
<![endif]>
Part Number: 8086 Series Spare Parts
Price: 5.4€
<![if !vml]>
<![endif]>
Part Number: 801374 – Conventional Multi sensor Detector
Price: 9.5€
<![if !vml]>
<![endif]>
Part Number: 801371 – Conventional Optical Smoke Detector
Price: 9.5€
<![if !vml]>
<![endif]>
Part Number: 8086 Series Spare Parts
Price: 5.4€
<![if !vml]>
<![endif]>
Part Number: 704900– Conventional Manual Alarm Call Point
Price: 6.9€
<![if !vml]>
<![endif]>
Part Number: 801271 – Conventional Rate of Rise Heat Detector
Price: 9.5€
<![if !vml]>
<![endif]>
Part Number: B04030-00 – Fire Alarm Detector Tester
Price: 74.15€
<![if !vml]>
<![endif]>
Part Number: ARZL-0664  - Drδger H2S Sensor
Price: 15 €
<![if !vml]>
<![endif]>
Part Number: H2S-370-10000 - Drδger H2S Gas Sensor
Price: 15 €
<![if !vml]>
<![endif]>
Part Number: ARZL- 0024  - Drδger CO Sensor
Price: 15 €
<![if !vml]>
<![endif]>
Part Number: ARZL- 6285  - Drδger O2 Sensor
Price: 15 €
<![if !vml]>
<![endif]>Part Number: 788612
Price: 2.3€
<![if !vml]>
<![endif]>
Part Number: 20/20-190-1, Flame Detector Test Unit (UV/IR) 
Price: 400 €
<![if !vml]>
<![endif]>
Part Number: 8086 Series Spare Parts
Price: 5.4€
<![if !vml]>
<![endif]>
Fire Ray 100 Optical Beam Smoke detector
Price: 199 USD
<![if !vml]>
<![endif]>
Fire Ray 50 Optical Beam Smoke detector
Price: 20 €
<![if !vml]>
<![endif]>
             Part Number: 804869 – IQ8TAM technical alarm modul for snap-on C-rail mounting
          Price: 12€
             Part Number: 2M80UF42S – Fire Extinguishing Cylinder (G.C.80L)
<![if !vml]>
<![endif]>
          Price: 580€
             Part Number: 2M120UF42S – Fire Extinguishing Cylinder (G.C.120L)
          Price: 910€
<![if !vml]>
<![endif]>
        Polytron5000/5200– Flammable Gas Sensor
  Price: 95 €
<![if !vml]>
<![endif]>
        Part Number: Delta DA – Detection & Alarm Module
  Price: 40 €
<![if !vml]>
<![endif]>
Accessories for Fire Alarm Panel
Price: 125 €
<![if !vml]>
<![endif]>
       Electric to Pneumatic Transducer (950-AC)
       Price: 60 €
<![if !vml]>
<![endif]>          
            Gas Sensor
             Model: 7HH
          Price: 10 €
<![if !vml]>
<![endif]>
       Gas Sensor
       Model: CDH300-B
      Price: 10 €
<![if !vml]>
<![endif]>
       HF Gas Sensor
       Part No: 2110B3300
      Price: 27 €
<![if !vml]>
<![endif]>
       Flammable Gas Sensor
       Part No: 2110B20700
      Price: 33 €
<![if !vml]>
<![endif]>
     Gas Detection Module
      P/N: K1314
     Price: 30 €
<![if !vml]>
<![endif]>
                        Linear Smoke Detector
                        P/N: B05500-00 (SPC-E)
                                                                                                   Price: 45 €
<![if !vml]>
<![endif]> 
                                                                                                            Main Control Module of Fire Alarm Panel
                                                                                                           P/N: F20040 (B01050-00)
                                                                                                                                         Price: 157 €
<![if !vml]>
<![endif]>
Spare Output Module of Fire Alarm Panel
P/N: B02860-00 (55000-804)
Price: 17 €
<![if !vml]>
<![endif]>
Conventional Optical Smoke Detector with Base
P/N: B05680-00
Price: 20 €
<![if !vml]>
<![endif]>
Conventional Manual Call Point
P/N: B02727-00
Price: 7 €
<![if !vml]>
<![endif]>
Spare Part of Fire Alarm Panel (Output Card)
P/N: B01257-00
 Price: 15 €
<![if !vml]>
<![endif]>
   Display Module of Fire Alarm Panel
  P/N: F03000-00 (B01200-00)
  Price: 57 €
<![if !vml]>
<![endif]>
   Conventional Optical Smoke Detector
  P/N: B02700-00
  Price: 7 €
<![if !vml]>
<![endif]>
   Base for Optical Smoke Detector
  P/N: B02758-00
  Price: 0.5 €
<![if !vml]>
<![endif]>
Replacement Inner Door for VIG1-24 and VIG1-72
P/N: VS-IDOOR-24/72
Price: 38.63 €
<![if !vml]>
<![endif]>
Outer Door for VIG1-24 and VIG1-72
P/N: VS-ODOOR
Price: 38.63 €
<![if !vml]>
<![endif]>                       
Spare Part of Fire Alarm System (Input Module)
P/N: B0127700
 Price: 22 €
<![if !vml]>
<![endif]>
Spare Part of Fire Alarm System (Input Module)
P/N: B0126700
 Price: 21 €
<![if !vml]>
<![endif]>
Spare Part of Fire Alarm System (Input Module)
P/N: B0126200
 Price: 21 €
<![if !vml]>
<![endif]>
Fire Alarm Panel
P/N: Series 21000 (Sigma XT+)
Price: 330 €
<![if !vml]>
<![endif]>
Vigilon Control Panel
P/N: VIG1-72
Price: 99.58 €
<![if !vml]>
<![endif]>
Replacement PSU for VIG1-72
VS-PSU-72
Price: 31.70 €
<![if !vml]>
<![endif]>Interface Module of Fire Alarm System
(Between Input & Output)
P/N: AM65665-68
Price: 15 €
<![if !vml]>
<![endif]>
Fireclass Precept EN Conventional Fire Alarm Panel
P/N: 508.032.701
Price: 140 €
<![if !vml]>
<![endif]>
Conventional Fire Alarm Panel
P/N: B01510-01
Price: 90 €
<![if !vml]>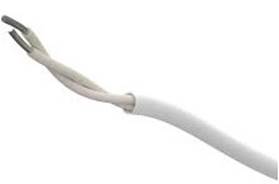 <![endif]>Mini Input Module of Fire Alarm Panel
P/N: B02874-00
Price: 5.93 €
<![if !vml]>
<![endif]>
Spare Part of Fire Alarm System (Output Module)
P/N: F2000103
 Price: 38 €
<![if !vml]>
<![endif]>LCD Module  
P/N: F4100000
Price: 25 €
<![if !vml]>
<![endif]>
LED Module (P090-040-A)
P/N: F2009001
Price: 17 €
<![if !vml]>
<![endif]>
Input Module of Fire Alarm System
P/N: AM64658-60
Price: 25 €
<![if !vml]>
<![endif]>
Spare Part of Fire Alarm System (Zone Monitor Unit-55000812)
P/N: B0287100
Price: 13 €
<![if !vml]>
<![endif]>
Output Module of Fire Alarm System
P/N: AM63925-30
Price: 27 €
<![if !vml]>
<![endif]>Spare Control Module of Fire Alarm Panel
P/N: S591
Price: 45 €
<![if !vml]>
<![endif]>
Conventional Fire Alarm Panel (Solution F2)
P/N: B0107000
Price: 225 €
Replacement Back Plane
VS-BPlane
Price: 19.79 €
CCTV Cameras (Manufacturer: Pieper/Moog)
<![if !vml]>
<![endif]>Security Series
Model: FK-CF-1242 Series
Price: 153 €
<![if !vml]>
<![endif]>1/2" Digital colour camera
Model: FK-CF-PTZ-3612 Series
Price: 405 €
<![if !vml]>
<![endif]>     1/2" Digital colour camera with Furnace Jacket (High Temperature)
     Model: FK-CF-PTZ-3612 Series
     Price: 1256 €
<![if !vml]>
<![endif]>     Fire Safety Valve (Flame Arrestor)
     Model: KSFI-3
     Price: 427  €
<![if !vml]>
<![endif]>                                                                                                  Fire Alarm Power Unit (S/N: 200-582-500-013)
  P/N: SIM-275
  Price: 126 USD
<![if !vml]>
<![endif]> 
              Fire Alarm Module Assembly IOC STD
              P/N: 4954648227/0004
           Price: 234 USD
<![if !vml]>
<![endif]> 
                                                                                                                                                                Fire Alarm Module Assembly (HW & SW) Standard
                                                                                                                                      P/N: 4954648227/0005
              Price: 216 USD
<![if !vml]>
<![endif]>Fire Alarm Output Module
P/N: 1019EV8
                                                                                                    Price: 54 EUR
<![if !vml]>
<![endif]>Fire Alarm Output Module
P/N: 1019K16
                                                                                                    Price: 38 EUR
<![if !vml]>
<![endif]>Fire Alarm Output Module
P/N: 1019ISA
                                                                                                    Price: 44 EUR
<![if !vml]>
<![endif]>Fire Alarm Input Module
P/N: 1019INT
                                                                                                   Price: 32 EUR
<![if !vml]>
<![endif]>Fire Alarm Input Module
P/N: 1019MO
                                                                                                   Price: 15 EUR
<![if !vml]>
<![endif]>Gas Detection Input Module
P/N: 1019G3
                                                                                                   Price: 44 EUR      
<![if !vml]>
<![endif]>
Spare Part of Fire Alarm System (Output Module)
P/N: B0133000
                                                                                                   Price: 20 EUR      
<![if !vml]>
<![endif]>Control Module of Gas Control Panel
P/N: Multiscan
                                                                                                   Price: 105 EUR    
<![if !vml]>
<![endif]>
Spare Part of Fire Alarm System (Output Module)
P/N: B0138000
                                                                                                   Price: 20 EUR      
<![if !vml]>
<![endif]>
Spare Part of Fire Alarm System (Input Module)
P/N: F2004011
                                                                                                   Price: 35 EUR      
<![if !vml]>
<![endif]>Fire Alarm Controller (Gas Detection)
P/N: Regard 2400
                                                                                                   Price: 275 EUR    
<![if !vml]>
<![endif]>Input Module of Gas Control Panel
P/N: STG/IN8-S
                                                                                                   Price: 25 EUR      
<![if !vml]>
<![endif]>Output Module of Gas Control Panel
P/N: STG/OUT16-S
                                                                                                   Price: 28 EUR      
<![if !vml]>
<![endif]>Spare Housing of Fire Alarm Panel
P/N: B01010-20
                                                                                                Price: 70 EUR         
Sensor Head
P/N: BVS 10 ATEX E 060 X
                                                                                                Price: 120 EUR       
<![if !vml]> <![endif]>
Natural Gas Sensor
P/N: JB3/MK3
                                                                                                Price: 30 EUR         
<![if !vml]>
<![endif]>
       Flammable Gas Sensor (Detector)
       Part No: 2108N40000
      Price: 33 €
<![if !vml]>
<![endif]>
       Parts of Sensors (Filter/Mesh)
       Part No: 2108B02590
      Price: 2.5 €
<![if !vml]>
<![endif]>            Spare Zone LED of Fire Alarm Panel
                                                                                                                                    P/N: B01220-00
                                                                                                           Price: 45 EUR                                                                                                                          
<![if !vml]>
<![endif]> 
           Spare Parts of Fire Alarm Panel
                                                                                                             P/N: B01267-00
                                                                                                            Price: 113 EUR                                                                                                                          
<![if !vml]>
<![endif]>           Spare Parts of Fire Alarm Panel
                                                                                                             P/N: Arcnet
                                                                                                            Price: 105 EUR                                                                                                                          
<![if !vml]>
<![endif]>
           Fire Alarm Acoustic Signaller
                                                                                                                                P/N: ETH Series
                                                                                                           Price: 64 EUR
<![if !vml]>
<![endif]>
           Fire Alarm Beacon
                                                                                                                                P/N: EVC Series
                                                                                                           Price: 50 EUR
<![if !vml]>
<![endif]>        Fire Alarm Push Button
                                                                                                                              P/N: EFD Series
                                                                                                       Price: 29 EUR
<![if !vml]>
<![endif]>           Fire Alarm Valve
                                                                                                             P/N: H3
                                                                                                            Price: 460 USD
<![if !vml]>
<![endif]>           Heat Detector
                                                                                                           P/N: M-S DAF
                                                                                                           Price: 78 USD